When I first went through diagnosis 3 years ago, I only knew one other person who even knew what Celiac Disease was–he had it himself. I felt like I was alone and suddenly different than everyone else, and had a hard first few weeks. It's always nice to know there are other people out there dealing with the same issue and it makes you feel part of a bigger community. Here's a few famous names you may recognize that either have gluten intolerance or Celiac Disease.
 -Drew Brees -
Drew Brees is the quarterback for the New Orleans Saints and was previously named Sport's Illustrated Sportsman of the Year. He is allergic to dairy, wheat, gluten, eggs and nuts. It's awesome to see someone flourishing so much on such a restricted diet. I found myself cheering for Drew and the Saints yesterday against the Lions in the playoffs, even though I'm a Michigander and Detroit fan at heart.
Read more on Drew Brees here.
 - Heidi Collins -
Well-known CNN News Anchor Heidi Collins has Celiac Disease. She is also the spokeswoman for the National Foundation for Celiac Awareness (NFCA). Check out NFCA here.
- Actress Rachel Weisz -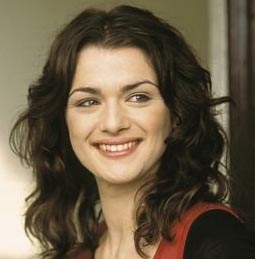 You may recognize her from movies such as Constantine or The Fountain. Rachel Weisz avoids gluten due to Celiac Disease.
- Novic Djokovic -
Novic Djokovic won the 2011 Australian Open and the 2011 Wimbledon Championships–all on a gluten-free diet!
- Zooey Deschanel -
Actress Zooey Deschanel is gluten-free.
Who are your favorite gluten-free or food allergic famous folks? Leave a comment below.